Governance is key to Society's Existence
Collins Mann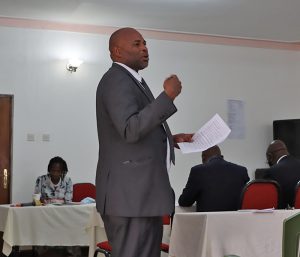 In a one-day retreat organized by the Faculty of Arts and Social Sciences for Staff and Graduate Students of Kabale University, it was realized that Society is there because of Governance, be it in any Institution or Government such units cannot run smoothly without governance. This was revealed by Prof. Benon Basheka Deputy Vice-Chancellor (Academic Affairs)-Kabale University while giving his speech during the retreat.  Prof. Basheka further tipped participants on how to move to the next level at places of work, in business, etc. He said it's possible to achieve our targets once we strategize. Individuals should wake up from their comfort zones and struggle to move forward. Prof. Basheka said, "as a university, we are proud when we associate with people practicing governance". He appreciated the efforts Staff are putting forward to move the faculty forward. Prof. Basheka also presented a paper to Post Graduate Students titled "Time and Project Management".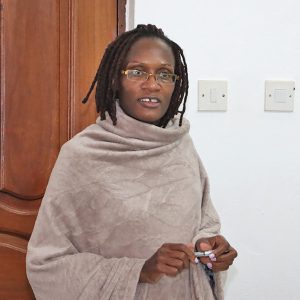 The Deputy Vice-Chancellor (Finance and Administration) Mrs. Anny Katabaazi Bwengye thanked organizers for availing such an opportunity for interaction and thanked Staff and Students for participating. She said Kabale University is ranking number 9 currently and if our students are properly trained, they will always be role models, therefore, promoting the image of the University. In the same retreat, Mrs. Anny Katabaazi Bwengye presented a paper on Time and Project Management focusing on Staff and during her presentation, she tipped Staff on how to win targets at work.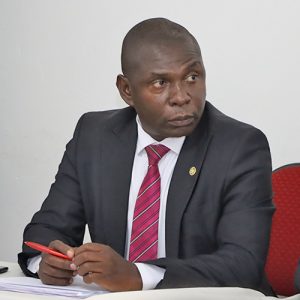 The Dean Faculty of Arts and Social Sciences Assoc. Prof. Mesharch Katusiimeh in his address thanked Management for giving departments and Faculties opportunities to discuss issues affecting their units with them which is an indicator of good governance. He thanked his Staff for teamwork and appreciated the wonderful work being done by his colleagues the Heads of Departments. He further revealed that as a Faculty of Arts and Social Sciences, they will be starting more postgraduate programs focusing majorly on Psychology, Governance, and Social Work. Assoc. Prof. Katusiimeh said they want the Faculty of Arts and Social Sciences to be unique by focusing majorly on the post-graduate programs.
The Deputy Resident District Commissioner –Rukiga, Mr. Zadock Kamusiime who was the Chief Guest thanked the Faculty for the invitation, he said society considers a University as a Center of Knowledge, therefore, there is a need to defend that Niche. In a special way, he appreciated Kabale University's method of promoting peace over chaos. He then cautioned Staff and Students on the issue of time management, he said when he was pursuing his studies, he almost got a retake for failure to submit course work on time as was specified by the Lecturer.
He thanked Kabale University for getting involved in community work, he said there are still more social issues and communities that need support, especially families. He further said that the faculty has started a good program of Eastern African Center for Anti-Corruption Studies and they should nurture that program to grow. He called upon Staff to look at issues that matter in terms of research articles and publish them. He concluded by appreciating Kabale University as an Institution that he is Associated with and he is proud he is part of this great Institution.
View Event Photos Below