Manzi Tumubweinee: The passing of a noble citizen. By Prof. Joy C Kwesiga
Collins Mann
Because Manzi was good natured, a good listener and able to exude empathy, he was able to quickly build rapport with staff and students of Kabale University.
Manzi Tumubweinee passed away on June 11, 2021.  It was a great shock to many and a great loss, judging by the many tributes expressed in the social and mass media so far. 
I have known Manzi for a long time, firstly, as a fellow Ugandan from the same area of Rukiga, Kigezi region.
In the last six years, I have come to know and appreciate Manzi much more closely through his role as the chairperson of Kabale University Council.
I regard Manzi as a loyal citizen to the community of Banyakigezi and a patriotic Ugandan.
A citizen who is self-made, having raised himself and his siblings and a patriarch who has built his own family and helped many more families shine and thrive.
A Ugandan who has served his country at various levels — as a primary school teacher, university lecturer, corporate executive, politician, who excelled and served at ministerial level, successful businessman, church lay leader and leading senior citizen.
Since there are many people who can elaborate on his achievements through the many hats he has won, including building churches and schools; in this communication I will focus on his contribution to the growth of Kabale University, with the hope that we who are still alive will pick some lessons from his life and service.
Manzi took up the leadership of Kabale University Council when the university was working towards becoming public in 2014.
He was subsequently nominated to represent the Government of Uganda on the University Council in 2015, when the university was taken over as a public university.
He was elected by his colleagues to chair the council. At the time of his death, he was serving his second four-year term of office since March 2020.
When he agreed for his name to be forwarded to the appointing authority to become a government representative on the University Council, he explained to me the basis for his acceptance.
He stated that he was in the process of retiring from active business engagements, and was scaling down on activities. In this regard, he would focus on three areas of voluntary work: serving on the Synod of the Diocese of Kigezi; enhancing the growth of Kyogo Secondary School — established by him in his birth place and serving on the Kabale University Council.
I can confirm that for the latter, this was purely volunteer work, because, as a private university then, the compensation we could provide for his frequent travels to and from Kabale, for a minimum of two nights for each visit, was tea and lunch!
It is the dividends gained from this volunteer work that I can now only briefly summarise:
(1) He demonstrated to colleagues, management, staff and students that once you accept responsibility, you must do it to the best of your ability and you must commit yourself to deliver.
Manzi did not hesitate embracing any activity so long as it advanced the work of Kabale University. This was particularly so during the transition from private to public status.
He physically ran errands in the ministries of education; finance, planning and economic development; public service and many relevant government agencies. It did not matter whether the call was at short notice or not. It did not matter what time of day.
He strived and delivered. Kabale University could not have got a better chairperson for this transition period. What a blessing!
(2) He has demonstrated to Kabale University the importance of negotiation and lobbying skills. He used these skills to enable Kabale University overcome indebtedness in the 2015/2016 financial year. He used these skills to get the institutional budget increased.
(3) Because Manzi was good natured, a good listener and able to exude empathy, he was able to quickly build rapport with staff and students of Kabale University during the volatile period in 2016 when staff and students went on strike.
This helped to unearth underlying causes of the strike and to gain entry into how to avert the process. His character was vital in turning the tide. We are ever grateful.
(4) As a distinguished and practical economist and entrepreneur, he was able to guide the council and management into taking the pertinent decisions, based on facts and analysis of the situation at hand.
He understood the drivers of the Ugandan economy and the Ugandan society. He had the principles of budgeting at his fingertips. All these became very handy.
(5) Because of his extensive experience in public service, he had developed appropriate etiquette to fit different situations; whether it be discussions with a head of state, high high-level diplomats, politicians, civil servants, students, support staff or the ordinary community folk.
Thus Manzi had built such a wide social network — to the benefit of Kabale University. Mention any organisation where you need an entry point, Hon. Manzi would quickly identify a good contact.
(6) Manzi instituted a strong team spirit amongst members of the council who represent varied constituencies — the public, students and staff.
This he did through being accessible, simple, sociable, jocular and providing constructive advice to all — ranging from how best to handle official duties to personal development.
Members were able to identify with him, relate to him easily and trust him. As a result, he has been able to build a united team which tackles its duties devotedly, based on consensus.
(7) Manzi had the gift of sharing knowledge. His long and wide-ranging experience made him a source of key information and wisdom. He often urged students not to despise any work that can generate income.
He would explain how he grew up working in other people's banana plantations in order to earn school fees for himself and for family provisions.
Hard work had turned him into an employer. Each year, he had a special message for graduands, covering the values of discipline, importance of a saving culture, entrepreneurship and understanding of the job market environment. Indeed, his recent guidance to graduands on May 26, 2021 is still circulating in the social media.
(8) In the academic arena, he became a key role model — illustrating the value of adult and continuing education. He taught himself O'level subjects, mainly by reading the school notes brought home by his siblings for whom he was paying fees.
Thereafter, he passed the Mature Age Examination. Having performed well in his economics at Makerere University, he was recruited as a junior lecturer.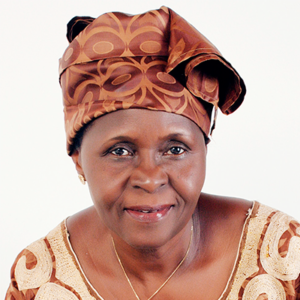 It is, therefore, no wonder that Manzi Tumubweinee became the confident and productive leader, an influential senior citizen, a kingmaker in the Kigezi region, even after retiring from active electoral engagements.
As for Kabale University, we can only thank him for his dedicated service. His footprints are already firmly fixed on the map of Kabale University.
On behalf of Kabale University chancellor Prof. George Mondo Kagonyera, the University Council and Senate, management, the staff and students, as well as the wider Kabale University community of promoters and on my own behalf, I wish to convey our heartfelt condolences to his family and friends.
The Kabale University community and Ugandans at large have so much to emulate. Farewell, Hon. Manzi Tumubweinee — a role model to myriads!
 The writer is the vice-chancellor of Kabale University