The Equal Opportunities Commission trains KAB Heads of Units
Collins Mann
A team from the Equal Opportunities Commission held a day-long workshop with the various heads of units at Kabale University. This capacity-building and sensitization workshop was coordinated by the planning unit. Several inclusion and equity-based topics were discussed in a collaborative engagement with staff. These included: the availing of equal Opportunities to all people at all levels of planning and plan implementation, gender-based equity issues, budgeting cycle and small group engagement in practical sessions.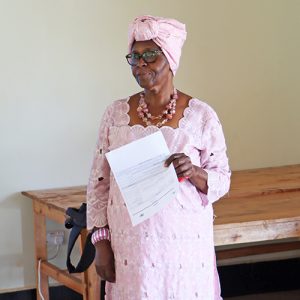 The workshop that had a good blend of both teaching and non-teaching staff discussed in depth the issues of equity in employee welfare, sensitivity to the challenged individuals such as the handicapped, and equity in access to university resources by all community members, both students and staff.
The training was addressed by the Vice Chancellor Prof. Joy Kwesiga who welcomed the facilitators from the Equal Opportunities Commission to Kabale and to the University. The Vice Chancellor who was together with the members of the University Management also expressed the different efforts that Kabale University has undertaken to accord equity to all members of its community. She reminded the University stakeholders to report frequently the different activities that are happening in the university such that they are documented.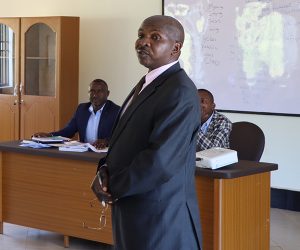 In his welcoming remarks and brief to the Vice Chancellor, the University Bursar who also heads the Finance Unit briefed the members of the University Management about the progress made in the workshop and the rationale of the training. The evaluators from the Equal Opportunities Commission also handed over the assessment report from the last year, 2021-2022 to the Vice Chancellor.
In the closing remarks made on behalf of the Vice Chancellor, the Director of Postgraduate Studies, Dr. Denis Sekiwu thanked the facilitators for leading the daylong workshop. He highlighted the role of equal opportunities in the transformation of the human mind. He emphasized the need to live and analyse life with a perspective of equal opportunities.
He reiterated what the earlier speakers had said, you can not plan better without a focus on equity in an institution. The training will make the staff better planners with a better appreciation of equality and fairness.
View Event Photos Below;